Written by:
Published on:
Categories:
Comments:
Share: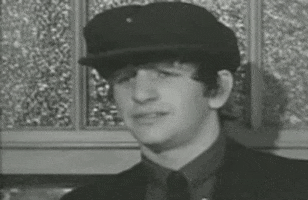 [B4 we get this party started... Why in the holy FUCK is the only activity on this ridiuclous (yet beautiful-in-its-way))) site buried so far down la page.]
Saw these old (seemingly all) white geezer comrades POW-wowing about POWer:
---

Dave Jones 3rd Mar 2015
Sure, the difference between my three year old grandson doing an improvised solo and you with all your knowledge and experiences.

And all the combined knowledge and experience of folks on this site was supposed to lead to some intervention in the dialectic but something short circuited it; the medium, the process, the tone? who knows. It was imagined that constructive debates about participatory society could happen here but then the horse got tripped up by the cart or versa visa.

Speaking of theory, I think the left needs a theory of power and agree with Tariq Ali that certain tendencies within anarchism (Holloway in particular) have proven to be dead ends,much like Marxist-Leninism. I see a lot of it here, the desire to de-construct power out of existence, make it evaporate like dew off a lawn. That should get a rise out of somebody!

James Wilson 5th Mar 2015
IT CAN'T HAPPEN HERE!



Haven't read Holloway. Will do, but could you elucidate a little further Dave? What are the "tendencies" Tariq Ali thinks have been dead ends in anarchism and is Marxist-Leninism a complete dead end when so many are still trying to rearrange it or reconfigure or represent it in a more amicable or pleasing way somehow? Is Left Unity a kind of compromise in this direction?

When you say you've seen a lot of it here, do you mean IOPS or in your home town? And what exactly is "deconstructing power out of existence?" And can it be done in under nine years. Coz that's all we got and apparently it's not right, correct or perhaps helpful, to become a little cynically pessimistic about our chances of getting shit done in time. You know, forever hope.

But speaking of "dew"



And just for fun and a rather tenative connection to horse and carts, here's a rather pent up Paul Foot





James Wilson 6th Mar 2015
"Ali predicted that the current global speculation would result in another catastrophic financial crash. This new crash will give birth to "movements and people who will say, 'Enough.' " If these movements build radical political programs with an alternative socialist vision for society, our "authoritarian capitalism" can be battled, but if this vision is absent, if revolt is simply reactive, things will get worse. The epicenter of this struggle, he said, will be in the United States.

"If nothing happens in the United States, if nothing new is created to challenge systemic excesses and empire, it will be a bad situation for all of us," he said. "One is doomed if nothing happens in the U.S.""

The point is, what is the "alternative socialist vision"? Again the use of this word and nothing in particular given to help in understanding what it means.

Way over there at the Salem Chapter they're reading this thing entitled Toward Freedom: Democratic Socialist Theory and Practice. I've had a scan and got to this bit about vision.

"Towards a Vision of Democratic Production and Social Provision

When socialists argue for "decommodifying"—taking out of private market provision—such basic human needs as healthcare, childcare, education, transport, and housing, we have in mind a decentralized and more fully accountable welfare state than exists in Western democracies. While state financing of such goods is necessary to insure equity, decentralized social provision through community-based institutions must make welfare provision more human-scale and accessible. Democratic control of consumption should be as central to the socialist vision as democratic control over production, particularly given popular mistrust that socialism would be a bureaucratic nightmare which treated people as clients rather than citizens."

The above got me wondering about where they were heading. I was hoping that this phrase "the welfare state" wasn't part of it. then I read this directly after,

"While the exact details of a socialist economy are open to debate, it will most likely be a mixture of democratic planning of major investments (e.g., expenditure on infrastructure, investment in natural monopolies such as telecommunications, utilities, transport) and market exchange of consumer goods. Large, concentrated industries such as energy and steel would be publicly owned and managed by worker and consumer representatives. Many consumer-goods industries would be run as cooperatives. Workers would design the division of labor within their workplaces and thus overcome the authoritarianism of the traditional capitalist firm. Economic planning would set a guiding strategy by means of fiscal and monetary policy, with the daily coordination of supply and demand left to the market. But this market would be socialized by rendering it transparent. Enterprises would be obliged to divulge information about the design, production processes, price formation, wage conditions, and environmental consequences of the goods that they make. Publicly supported collectives—consumers' unions—would analyze this data and propose norms to govern various aspects of these practices. Information about actual production processes and proposed norms would then be disseminated via universal, publicly supported communication networks such as the Internet. This would encourage dialogue between producers and consumers over what is socially needed.

Again, there is no final blueprint for socialism. But only under socialism will fully democratic debate over the use of society's wealth be possible and the satisfaction of people's basic needs assured. Productive activity will become not merely a way to acquire money, but a means to develop the whole creative potential of all working women and men."

I thought, OK, this aint much different from what Richard Smith has written, particularly when he reviewed Klein's "important new book". A mixture of some markets and planning. Pat Devine? Erik Olin Wright? Others?

The thing is, is it a "vision"? Or is it just an easy thing for someone to write. Both Ali here and Joseph Schwartz and Jason Schulman write of the need for a social vision, but don't really have anything. So what the funk are ordinary people to do here? Just hope things will come together as we go? that is NOT a vision. How is the planning to be done? How are "some markets" to work in conjunction with planning without funking up prices and shit? The sorts of things that Hahnel and Albert have spoken about that lead them to believe that even some markets stuffs the accounting mechanisms, pricing and shit. Where's the dialogue beyond a few sites here and there and a few books here and there. And where's the ability for such a dialogue to help unify some program, driven from below by some mass movement?

Why the hell does everyone always talk about the need for some alternative social vision to help develop strategy and program but never ever go beyond some vague notion.

If all you got is a vague notion then what are you gonna sell to all those others out there, not part of anything or any movement, to get them on board? WHAT? Joe Toscano's vague notion of a vision is NOT gonna impress many,

"...An Anarchist Society is a voluntary, non-hierarchical society based on the creation of social and political structures that allow all people equal access to that society's power and wealth".

That aint much different from the above quote fro Towards Freedom.

Everyone talks about vision but they don't really.

Lambert Meertens 6th Mar 2015
By raising the issue of a "theory of power" Dave may have hit the nail on the head. Reflecting upon it I realized that much, perhaps most, of the differences that keep us divided are rooted in differences of how the various movements and tendencies of the Left view and analyze power. This does not only lead to substantively different strategies, but also results in differences in their respective visions.

Therefore it is not helpful when people proposing a strategy or presenting a vision are fuzzy about how they see the issue of power. Mao Zedong was pretty explicit when he said, "Political power grows out of the barrel of a gun." Others are not so clear. For example, who or what is supposed to be the subject in Holloway's "Taking Power"? Holloway uses it as a noun phrase, which cannot have a subject, but there can be no taking power unless there is someone or something doing the power-taking. So when Holloway does advocate not taking power without clearly identifying the (non-)actor, it becomes a vague position. This lack of clarity also made the whole ensuing discussion somewhat murky. Is Holloway merely against a revolutionary vanguard taking power, or does he disagree with the idea of "power to the people" in general? Shouldn't people have the power to shape their own lives and determine their destiny? Nobody is going to hand that power over like keys on a red velvet cushion, so how are we supposed to get it?

These are obviously more than rhetorical questions, which more revolutionary thinkers than just Holloway treat in a somewhat muddled way – possibly because they work from certain non-obvious assumptions about power that they fail to make clear. The dual-power (aka counterpower) strategy as a royal road to revolution is appealing because it appears painless, but its advocates are also prone to magical wish-fulfilment incantations and skimpy in analyzing some difficult issues, such as dealing with state-sponsored military violent oppression such as is legalized by declaring a state of emergency. (I'm not saying dual power has no teeth, but merely that as a revolutionary strategy it has its limitations that should not be ignored or waved away.)

Here are some points that I think a theory of power must deal with:

* The ruling class is not monolithic. It is a loose conglomerate of heterogeneous groups having internal antagonisms or at least imperfectly aligned interests, forming constantly changing coalitions depending on the issues at hand. What unites them is the perception of actual or imagined benefits from the status quo.

* The power maintaining the oppressive system is diffuse. There is no central control centre. There are many power institutions, which are variegated and do not always cooperate.

* Nevertheless, in the system we live in the power of the ruling class to quash signs of discontent is greatly multiplied by institutionalized hierarchical (top-down) command structures.

* A revolutionary strategy must aim at dismantling both the power institutions and the hierarchical command structures, or making them quite harmless.

* The exercise of power to counter tendencies with revolutionary potential may involve extreme violence, but the main power of the system lies in how it is able to manufacture consent by the oppressed to their oppression.

The latter point is the same as that of psychological power-over mentioned above by Kristi. We are brainwashed from an early age on to believe that those who rule us have our best interests in mind, and that under the "Free Market system" we live in the best of all possible worlds – which does not mean that capitalism is ideal, but that there is no alternative. Or, phrased as a statement in the surveys by Pew Research Center on global attitudes, "Most people are better off in a free market system even though some people are rich and some are poor." Similarly for alternatives to the parliamentary system, as in Churchill's quip that democracy is the worst form of government except all those other forms that have been tried from time to time. Much of that is in the power of the system to make us think words mean what just what it chooses them to mean, like "democracy" = "parliamentary democracy", and "freedom" = "free market system". It is like the power to make people believe that the Emperor's New Clothes are magnificent, and not only the common people but even the Emperor himself — and if he senses something is amiss, he knows that nevertheless the show must go on.

Specifically for the concept of power, it is striking how the media uniformly word the phenomenon of a party winning the elections as that that party is "elected into power", whereupon it "takes power". For example, from ''The New York Times'': "Syriza is poised to become the first anti-austerity party to take power". And ''The Wall Street Journal'': "Leftists Led by Alexis Tsipras Sweep to Power". Or ''The Guardian'', generally a moderately critical newspaper with some leftish leanings: "Syriza's rise to power", "the leftwing party took control under the charismatic leadership of Alexis Tsipras", "what put Syriza into power was..."


(a video to which Syriza tweeted the link on its official Twitter account)


People have the power,

The power to dream, to rule

To wrestle the Earth from fools,

And it's decreed the people rule.


And so it is.
---
(Longish comments to be sure!) But, hey: this is the IOPS journey Aye guess :('''''
Holloway's notion of anti-power clearly opposes the ideal of power being to the people. Straightforwadly compelling in its way: ""MAY THE THINGS THAT'S BEEN FUCKING THE PEOPLE BE TO THEM!!"""—so they can go fuck themselves presumeably! Uuuh, yeah... Nein, danke *x*.
Ishhh ♥ the violence of Hollaway's anti-power: Eye-'E': the bamboozling, grinding-halt-necessitiating confrontation anti-power generates when it enCOUNTerz that which HAS GROWN TOO DAMN LONG from the barrel of some (fucking manufactured commod-o-fied) Guhn. At the same time--it strikes as deafeningly neo-romantic. Then again, how cunning? "Ha, haaa he: we have not what you [you, you fucker, you fuckers! grr] usuallly rely on manipulating, channeling (whatever verb applies to the enacting of your secret facist-science plan)..."--no? (Ishhhh do nict know.) "...But we do have what we need fore now. More in fact: in fact, if you schtick around, we could share with you some lunch mr. police enforcer (not entirely sure why he followz such crahssy ordahs))?"
Mr. Adorno: NEIN SACRIFICES TO ANY KIND OF GREATER GOOD!!!
Mr. Mao: Power grows out of the barrel of a gun.
Mr. Holloway: Then let us melt down the guns... or, at the very least, saw off the barrels and melt those.
Mr. Adorno: Do we enact the labour of the gun-barrel-melt-down for the sake of some whole?
Mr. Mao: I know we're in the middle of a trialogue, but can we please take a second to spit poetics and rile the masses to the destruction of their surroundings?
Mr. Holloway: Sure, that could work.
Mr. Adorno: I agree.
Mr. Mr.: Fuck... Isssssh bin zo meta. Hah--haaar...
---
---
Actually, before u do: power: ' ' ' In social science and politics, power is the ability to influence or control the behavior of people ' ' ' . Evaporation is too merciful for power in this sense..... Mercy is too power-related for defeating power (in this sense))..... power over others. [scrolling bottom-of-screen headline bar: WE SEEK TO emPOWER OUR MEMBERS: iops. "Will IOPS empower their members to an extent that they become drunk with said power? Or does the i o pee ehss know the healthy amount to administer? Stay tuned(, loathsome viewers of mine.)]
---
'the highest values devaluate themselves. The aim is lacking; "why" finds no answer.'3 This nihilism must be confronted if humanity is to meet the challenge of the environmental crisis.
---
UPON THE EFFFECTIVE NEGATION OF HEIRARCHY DOES POWER CANCEL OUT (cease to exist)?
Is power a word of "their" language? If "their" are the powerful it wouldn't be surprising....
---
Here's a theory: power corrupts. absolute power corrupts absolutely. ("Fuck power" for da win.)
---
''''''''''''''''''Rights have been represented as universal and independent of contractual bargaining between people with power, while utilitarianism has been upheld as defining the highest good rather than as merely a principle for maintaining social order. These extensions have destroyed the coherence of the doctrines and have revealed their limitations. Where individuals are enjoined to acknowledge the claims of others who have no other basis for making this claim than the supposed contract on which society is based, the nature of this contract becomes questionable. In fact society cannot be based on a contract, since forming a contract is only possible insofar as there is a pre-existent society. People only develop the capacity to enter into contracts through being socialized, learning a language, and so on. It is impossible to conceive individuals in abstraction from their social relations. Society precedes not only contracts, but individuals. This leaves the notion of a social contract and any rights established in terms of it as fictional constructs which at most might be useful for adjudicating between opposing interests. But the assumption on which the notion of contract is based is that individuals are motivated by self-interest. This is true even in the case of the most radical formulation of rights theory, that of John Rawls.68 In his foundational scheme for determining rights, Rawls posits a situation in which one has to choose from behind a veil of ignorance about one's natural endowment and position in society the principles which should order society. Agreement about these principles is held to be possible because Rawls takes individuals in abstraction from society and assumes that they will base their judgements on what is in their best interests. He has taken rule utilitarianism, formulated this in terms of rights theory, and then identified the claim to rights as a claim for justice. In doing so he has debased the notion of justice and inadvertently elevated the principle of egoism. In conceiving relations in terms of rights, individuals can only be expected to be egoists, and therefore only to recognize rights claims based on the fiction of a contract when it is in their interests to do so. But it is in one's interests to recognize rights only when individuals have the power to threaten each other, and in fact these are the only cases where rights theory has been accepted as a basis for adjudicating between people. Rights claims have seldom been acknowledged in practice far beyond the community of those with the power to at least attempt to enforce their claims. But even in these circumstances rights theory is inadequate since a condition for its success as a basis for adjudication is that it can provide an unequivocal answer as to what is right and wrong.''''''''''''''''''''
---
"""Yeah, yeah.... you guys work out a peacful agreement and I'll, I'll enforce it... I'll enforce the shit out of it."
---